BlueCrest hedge fund switches from Guernsey to Jersey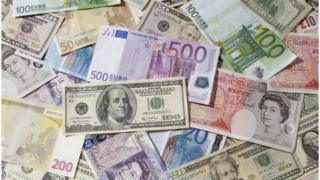 One of Europe's biggest hedge funds is moving from Guernsey to Jersey.
BlueCrest Capital Management manages about $25bn (£16bn) and employs 10 people in Guernsey, many of whom will move, said the firm.
A stock market announcement said the change would take effect after 31 December, subject to approval by both islands' authorities.
A BlueCrest spokesman said Jersey had "a deep pool of talent".
When BlueCrest moved to Guernsey in 2010, it told clients the move would "enhance the group's ability to recruit and retain the best talent".
Jersey Finance chief executive Geoff Cook welcomed the development, saying island authorities had been working for five years to improve regulation and education in order to attract hedge funds.
He said hedge funds based in, or run from, Jersey totalled some $120bn (£76bn) not including the addition of BlueCrest.
Fiona Le Poidevin, chief executive of Guernsey Finance, said the news was not a slight against Guernsey.
"The firm (BlueCrest) has been clear that they are relocating from Guernsey for operational reasons and that this was not a slight on the island," she said.
"Guernsey is a leading international funds centre and it is noteworthy that in terms of the value of funds business, the Guernsey market remains 30% larger than Jersey's."
A hedge fund is a lightly regulated financial trading company, or partnership, which can only sell its services to professional investors.