MOT-style vehicle tests 'would not cut injuries'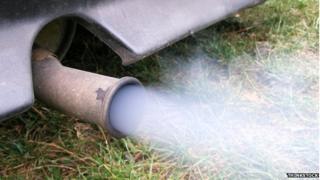 A voluntary vehicle safety inspection scheme would not cut road casualties, Jersey's Road Safety Panel vice-chairman has said.
Peter Tabb, of the Road Safety Panel, said serious road injuries and deaths in Jersey were rarely caused by poor maintenance.
Transport Minister Eddie Noel has proposed voluntary MOT-style testing.
He said the scheme would be an alternative to compulsory testing and could reassure car buyers.
In 2013 there were 60 serious injuries and three deaths on Jersey's roads.
"I have asked officers to look at having a voluntary MOT or safety certificate scheme on a trial basis," said Deputy Noel.
"If that works, maybe we can expand it out.
"It could benefit both sellers and purchasers of used vehicles so we anticipate there might be quite a substantial take-up."
Mr Tabb said accidents were not usually caused by vehicles being in a poor state of repair.
"There are lots of practical difficulties with MOTs," he said.
"It removes some of the dangers inherent in motor vehicles but I think the point is that if you look at the statistics, very few accidents are caused by the condition of the vehicle."
It is not clear how much the proposed tests will cost.
Research commissioned by the States and published earlier this year suggested island road users were 40% more likely to be killed or seriously injured than road users in the UK.