Jersey Blanche Pierre home bosses 'were abusers' says witness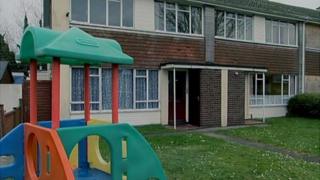 Children at a care home were physically and sexually abused by those running it, a witness at the Jersey care inquiry has said.
Miss K, who can not be named, was six when she moved to the Blanche Pierre home, run by Allan and Jane Maguire.
Allan Maguire died in France in 2009 and BBC News has been unable to contact Jane Maguire.
Miss K said: "We were always on edge with the Maguires because we were in constant fear of them."
She told the inquiry senior civil servants working in the children's service knew about the abuse she suffered, but did nothing about it.
She said she gave evidence to a police inquiry in 1997, but was later told by police to drop the allegation as it would be her word against theirs.
The case against the couple was dropped in 1998 due to insufficient evidence, but an inquiry carried out in 1999 exposed a catalogue of violent offences against children in the home.
Miss K said she was eight when Mr Maguire started to sexually abuse her.
She said: "He told me it was our little secret and I shouldn't tell anyone. I was terrified of him so agreed not to say anything."
She said she regularly wet the bed out of fear and was then made to wash the sheets in a bath and hit with a spoon if she dripped water on the floor.
Miss K described being punished by being made to stand outside the front door for hours in the cold.
"It was constant fear all the time, no matter what we did, whether it was right or wrong," she said.
The inquiry continues.