Jersey foster child 'abused by carers', inquiry hears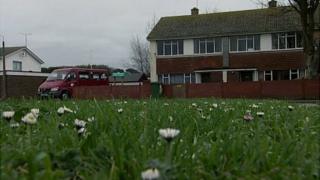 A woman was "sexually abused every night" by her foster father, the Jersey care inquiry has heard.
The victim, who cannot be named, was fostered by Jane and Allan Maguire, who had run the Blanche Pierre group care home until 1990.
She said in a police statement in 1997, she suffered physical and sexual abuse at the hands of Mr Maguire.
Allan Maguire died in France in 2009 and BBC News has been unable to contact Jane Maguire.
The witness' statement was read at the inquiry by counsel Patrick Sadd.
She said Mr Maguire sexually assaulted her every night and she would hide under her bed to try to keep away from him.
She said Mrs Maguire had treated her as a slave
Her statement said: "I never told anyone about what happened to me at the Maguires' home.
"For years I thought it was my fault, that I had done something wrong and the abuse was Allan's payback."
She said the sexual abuse was from when she was aged 10 to 12, although it did happen once when she was seven and living with the Maguires at the Blanche Pierre home.
When the home closed she said she was taken to live with the couple, which felt like she had been kidnapped because her father, who was still alive at the time, had not been asked to sign anything or agree to the fostering.
The inquiry was shown documents that suggested her father was aware of the fostering arrangement and was in favour of the transfer.
It said the victim was also keen on the transfer at the time, but she disputed that in her police statement.
The inquiry continues.