Immigration control 'should be top priority'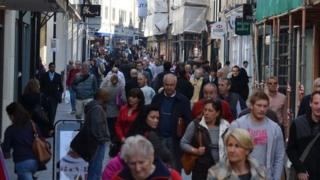 Immigration control should be the government's main priority, according to the States' annual social survey.
Around 1,600 people replied to the questionnaire about islanders' lifestyles and views.
More than 60% of adults asked felt the government should make controlling immigration a top priority.
The survey also found one in four families struggle with household finances.
A tenth of households sometimes go without a daily hot meal because of money shortages while just over a quarter of people grow some of their own vegetables.
The States uses the results of the survey to plan policy.