Jersey to introduce organ donor box on driving licence form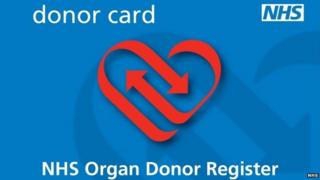 Adding an organ donor question to Jersey driving licence applications will increase the number of donors, a charity says.
Jersey's transport minister has approved the change, which will allow people to register as an organ donor when they apply for a driving licence.
The option will also be available when someone renews their licence.
Neil McLachlan, from the Love Hearts Appeal, said when the UK introduced the option organ donor numbers increased.
If the organ donor box is ticked the driver will be put on the UK register, which includes the Channel Islands.
In Jersey, about 10% of the population are on the organ donor register, compared to about 34% in the UK, Mr McLachlan.