Jersey AquaSplash: No price hike after subsidy cut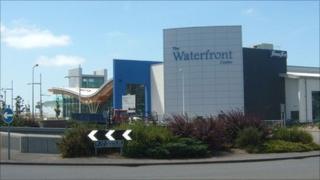 Opening times and prices at a Jersey swimming pool will not be affected after the States cut subsidies by £100,000 per year.
Serco Leisure, which runs AquaSplash, said savings had been found in energy, lighting and water management costs.
The States currently pays Serco £391,000 per year, which will drop to £291,000 from 2015.
Since 2003, when the pool was built for £12m, the States has paid Serco £3.4m to run the facility.
Serco has a 20-year contract to run the pool, which is re-negotiated every five years. The current contract expires on 31 December.
Serco said the pool attracts 180,000 visits annually.
Ian Phelps, of Serco Leisure, said a "usual" 2% price rise, in line with inflation, would happen in January.