Court rules on labour agency battle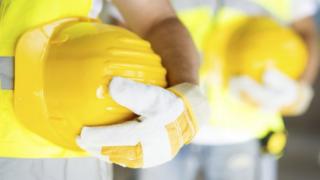 A businessman who sued his partners, one of them former deputy James Baker, has been awarded £25,000.
Dominic Neil Kilbey had wanted up to £200,000 for his share in Grafters, a labour agency, saying he was unfairly squeezed out of the business in 2007.
His former partners, Mr Baker and Hugh Jones, disputed the figure and said Mr Kilbey had secretly copied Grafters' database to set up a rival firm.
The court awarded Mr Kilbey £25,000 - the sum he had invested in 2006.
Jurats also awarded £100 damages to Mr Baker and Mr Hughes after finding Mr Kilbey, who later set up Manual Labour Solutions (MLS), had secretly removed data just before he left Grafters.
Grafters and MLS are the only two companies in Jersey dedicated to providing manpower for the construction industry.
Mr Baker did not contest his seat in Jersey's recent general election.