Jersey States film investment concerns dismissed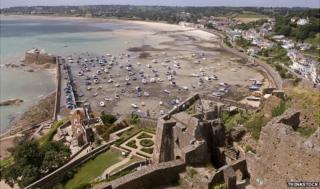 A £200,000 investment in a film by Jersey States does not need to be written off, according to the man behind the production.
The money was given to Canbedone Productions in 2011 as part of about £38m in grants given out annually.
Keith Cavele said: "It's been a long process... but we are moving forward."
However the Economic Development Minister Senator Lyndon Farnham told the States: "I very much fear we could end up writing that investment off."
Senator Farnham said: "I personally am not too sure whether anything is going to happen with it. I hope I'm proved wrong."
'Serious limitations'
Mr Cavele said he was disappointed by the senator's comments and that the politician had not been in contact with the producers, who now expected the film to become a television series filmed in the island.
He said: "There were serious limitations to how much we could actually film in Jersey of the movie we had in mind.
"So for that reason mainly and for others that by turning this into a television series - an historical drama for children - we would be able to do far more.
He added he was in discussions with broadcasters and he hoped production would start soon.
Describing the planned series, Mr Cavele said: "[It] starts in the 10th Century in an island called the Crystal Island, which is not dissimilar from Jersey and it involves orphan children, one from the other side of the world, and it's their adventures together on the island in the darkest of the Dark Ages."
It is based on a trilogy of books written by Mr Cavele and Fiona Joyce, who is also involved in the production.