Jersey Bailiff William Bailhache sworn in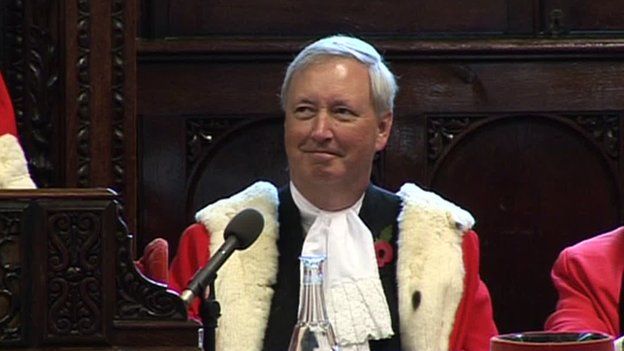 A new Bailiff has been sworn in by Jersey's Royal Court after the retirement of the outgoing office holder.
William Bailhache takes over from Sir Michael Birt, who announced his retirement in 2014.
Mr Bailhache was the Deputy Bailiff and is the second member of his family to hold the office, following his brother Sir Philip who is now a Senator.
The Bailiff is the speaker of the States of Jersey and chief judge.
Mr Bailhache qualified as a barrister in London in the 1970s and returned to the island in 1975. He did not originally plan to enter public office.
He said he was proud of his brother: "He did a lot and I am very pleased to follow in his footsteps."
The Bailiff has a dual role in Jersey, he is the civic head of the island as well as head of the judiciary.
Mr Bailhache said: "It is a huge honour to be Bailiff and I am certainly looking forward to all of the community participation the civic head of the island engages in.
"There are bound to be some changes but I don't think that there is any change I'm looking out to effect. I think on the whole this is what islanders want."