Level of Jersey income tax evasion 'unknown'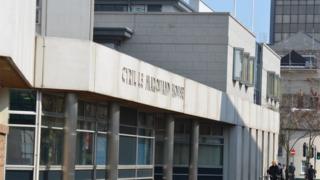 It is impossible to know the full extent of income tax evasion in Jersey, the government has said.
Comptroller of Taxes David Le Cuirot said a specialist unit in the department was doing everything it could to uncover money owed.
The team found £10m-worth of undisclosed income in 2013, but Mr Le Cuirot said he could not tell how much more was outstanding.
Similar amounts have been recovered in previous years, he said.
Mr Le Cuirot said it was impossible for any government to eradicate tax evasion.
"There is a tax gap, we don't know the exact amount of that gap, but we will do our best to minimise and close the gap."
The office settled 226 income tax investigations in 2014, collecting an extra £1.6m in tax and issuing £119,000 in late payment fines.