Cash warning over Jersey child abuse probe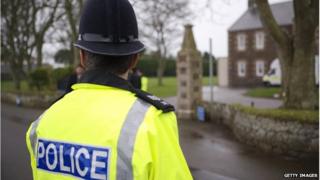 An inquiry into child abuse in Jersey may have to close as predicted costs more than double, the chief minister has warned.
The budget was expected to be about £6m when the inquiry started in 2013.
Chief Minister Ian Gorst said in a report the inquiry needed £14m and would have to close by April if the cash was not made available.
The Independent Jersey Care Inquiry is investigating child abuse in Jersey's care system dating back to 1945.
Cost concerns
If Mr Gorst's request is agreed, the island will have spent more than £30m on investigations, compensation and hearings into abuse at island institutions, including the former children's home Haut de la Garenne.
Of that, £1.9m has gone to victims in compensation.
Mr Gorst has set a deadline of December 2016 for the inquiry to conclude its investigations.
The inquiry says costs have risen because the number of witnesses and volume of documents have been higher than expected and hearings are now planned to last much longer than originally intended.
In a letter to Treasury Minister Alan McLean, Inquiry Chair Francis Oldham said she had been raising concerns about the cost of the inquiry since May 2014.
She said staff were working hard to keep costs down but said inquiries were "inevitably expensive".
The chief minister has suggested the extra money could come from the Strategic Reserve Fund.
The States will debate the request for extra funding on 24 March.