Man guilty of St Helier car park rape attempt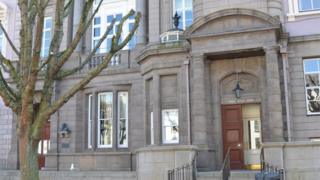 A 19-year-old man has been found guilty of attempting to rape a woman in a car park as she walked home late at night.
Duarte Correia was convicted of the attack in St Helier at Jersey's Royal Court.
The court heard Correia pushed the victim against a wall in the car park after he spotted her near Howard Davis Park in August last year.
He did not know his victim but spotted her walking home from a friend's house before he launched the attack.
The court was told the woman called her friend to say she thought a man was "looking at her weirdly".
Shortly afterwards, Correia attempted to rape his victim but ran off after being interrupted by a dog walker.
He had claimed the act was consensual, with the woman leading him to the car park and taking off some of her clothes.
But the prosecution argued her extremely distressed state and consistent version of events did not match his account.
Correia was remanded in custody for sentencing.