Jersey taxpayers pay for election mistake after court case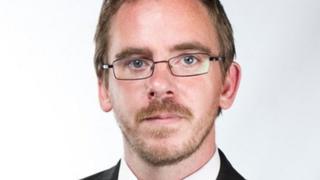 Taxpayers will pay the cost of a failed bid to overturn an election result caused by a registration mistake.
Deputy Scott Wickenden was elected to St Helier district one in October but it emerged that one of his nominees did not live in the district.
Two other candidates, Nick Le Cornu and Gino Risolli, took Mr Wickenden to court saying the election was unlawful.
That was rejected in November and now the Royal Court has told the States to pay costs.
In November the Royal Court ruled against the call for a re-run of the election, saying it was an issue that would not have changed the result.
Commissioner Julian Clyde Smith made the costs ruling at the Royal Court on Thursday.
He said it was in the public interest to hear the case, which is why he told the States to pay costs.
---
St Helier district one results from October 2014 election
Judy Martin 946 votes (elected)
Russell Labey 811 votes (elected)
Scott Wickenden 476 votes (elected)
Shannen Kerrigan 355 votes
Nick Le Cornu 311 votes
Gino Risoli 192 votes
All senatorial, deputy and constable election results are available here
---
To stand in a deputy election, candidates must be nominated by 10 people in their district.
Sarah Jane Tomkins signed Deputy-elect Wickenden's paper despite living in district two.
The boundary between district one and two is mid-way along Belmont Road, where Ms Tomkins is believed to live.