Jersey child sex exploitation cases 'concerning'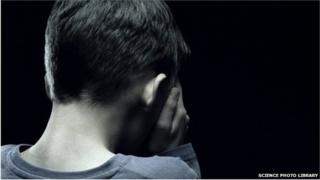 Seventy six cases of suspected child sexual exploitation were reported in Jersey last year, says a report by the Safeguarding Partnership Board.
The board, which oversees the care of young people, said the figures raised "serious concerns".
Further details of any of the cases were not available.
The figures were revealed as the Independent Jersey Care Inquiry investigates child abuse in Jersey's care system, dating back to 1945.
It is focussing on - but is not restricted to - the Haut de la Garenne care home during the 1960s.
Child sexual exploitation is a form of sexual abuse that involves the manipulation and or coercion of young people under the age of 18 into sexual activity said the board.
Det Supt Stewart Gull, of Jersey Police, said 254 children were reported missing on 400 occasions, in Jersey last year.
He said it could be one of the key signs a young person was being exploited.
"It is such a sensitive subject and a type of crime that people may think would not happen in Jersey," said Det Supt Gull.
"We all have a duty to protect our young people from this kind of exploitation."
Island child protection agencies are holding an awareness day to remind people exploitation can "happen anywhere".
"Victims often do not see themselves as victims but rather in a loving relationship", said Det Supt Gull.
"They do not recognise they are being controlled by a manipulative individual and the reality of how they feel is usually something quite different."