Jersey facing 'significant deficit' despite under spend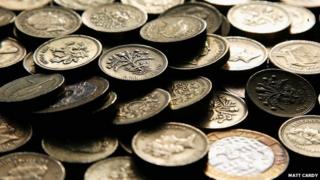 Jersey faces a significant budget deficit despite departments spending £26m under their allocated budget in 2014, the treasury minister has said.
Half of the under spend will stay with the departments to fund other projects in 2015, the rest will go into a central emergency fund.
Senator Alan Maclean said that money will help departments manage further budget cuts in 2015.
In March, he predicted the budget deficit could be up to £100m.
The problem arose through a combination of overestimated income from taxation and rising public spending costs.
"Over the coming year all States Departments are going to have to tackle the challenge of delivering 2% saving across their budgets and doing so in a way that maintains their provision at a high level," Senator Maclean said.
"The under spends from 2014 will give departments improved flexibility in delivering key services."
The £13m staying within departments will be used to fund a number of services that may have been cut otherwise.
The money also includes about £1m for studies and investment in ways to save money in the future.
Senator Maclean said: "Sometimes you need to invest money to save money. You bring in some initial cost but in the longer term the service is delivered much cheaper."
But Deputy Sam Mezec, chairman of Reform Jersey, said this was a side effect of a broken political system.
"It seems that every day we are getting a new piece of information, a new report that shows we are in a worse position we thought we were. We need to know where it is going to stop," he said.
"At the election we were never told things were bad at all, let alone how bad they are.
"We don't have a decent overlook of our financial position at all. It is the height of irony that we are paying people to find ways to save money."