Operation to ship toxic ash from Jersey to UK is complete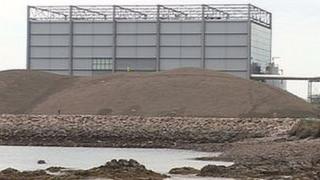 An operation to ship toxic ash from Jersey's energy from waste plant to the UK has been completed.
The UK Department for Environment, Food and Rural Affairs issued the States of Jersey with a licence to transport the waste for treatment and disposal.
The States started clearing eight trailer loads of 200 tonnes of toxic ash from the storage site at La Collette last July.
The waste has been sent for safe disposal to a company in Peterborough.
Previously, the States said the ash had to be sent away because the island did not have the facility to deal with it.
The Transport and Technical Services department will now export the ash or air pollution residue as it arises in the course of operation so there will no longer be a storage requirement.