Jersey fisherman rescued from rocks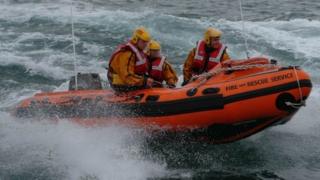 Firefighters saved a fisherman after rough seas left him stranded on rocks.
The man, who went fishing at Noirmont in Jersey after work, was cut off by large waves and poor light on Sunday evening as the tide came in.
He called emergency services and the crew of a fire and rescue service boat, which was launched from La Haule, found him and pulled him aboard.
Coastguards said people should always tell someone where they are going and have a back-up plan to stay safe.