Jersey government launches voluntary redundancy scheme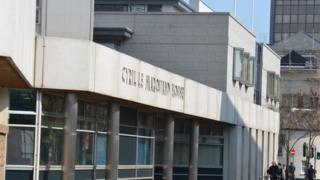 Public sector workers will be offered the chance to take voluntary redundancy as part of a plan to cut costs, according to Jersey's chief minister.
Senator Ian Gorst has announced a States-wide voluntary redundancy programme starting on 1 June.
He said staff salaries accounted for about 50% of current spending in the public sector.
The news came after Treasury Minister Alan Maclean admitted there was a £125m shortfall in government income.
Senator Maclean said the States hoped to save £60m per year in staff costs through voluntary redundancies. There are about 7,000 people working for the States of Jersey.
He said there was a shortfall in income over what was originally predicted as part of the three-year financial plan.
Senator Gorst outlined his plans for reducing the size of the civil service and filling the shortfall through spending cuts.
Certain areas have been protected including health, education and economic growth.
He said: "This voluntary redundancy programme is the first stage in a comprehensive 'delayering' of management and administration.
"Each application will be considered carefully and will only be accepted if it supports the redesign of our services and our continuing drive to streamline the organisation and reduce costs."
He said about 550 employees left the public sector every year through early retirement or changing jobs and those posts would only be filled if "absolutely necessary".
Senator Gorst said he would work with the unions on the details of the redundancy plan.