Liberation Day: Occupation hero honoured with garden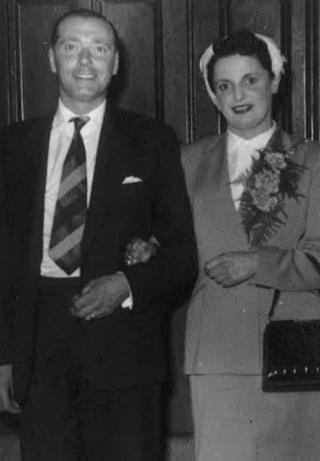 A mechanic who risked deportation to help a man escape from Nazi-occupied Jersey has been honoured on Liberation Day with a memorial garden.
John Moignard launched an 8ft (2.4m) dinghy from the island to England, enabling Denis Vibert to become one of the few islanders to escape.
Mr Moignard had already been jailed for hiding radio parts banned by the Nazis.
His friend said the "Moignard Liberation Garden" in St Lawrence would help keep his name in the parish.
"I think John took life as it came, if somebody asked for help and he could, then he did," Audrey Moody said.
The garden, which was opened by Lieutenant-governor Gen Sir John McColl, has been paid for by the sale of Mr Moignard's house, which he left to the parish when he died in 2004.
Mrs Moody, whose husband's family fostered Mr Moignard as a child, described him as "full of fun", despite a difficult life during which his four-year-old disabled child died and later his wife from a brain haemorrhage.
Engine failed
During the occupation, Mr Moignard helped his "wide pool of friends" by repairing their belongings at his garage in St Lawrence, from bicycles to saucepans, even using rubber tyres to sole shoes.
But following a tip off to the German occupying forces for having radio parts in his possession, he was jailed in Newgate Street Prison in Jersey before being moved to a prison in France for six months.
Undaunted by his incarceration, Mr Moignard returned to his garage and performed his second act of resistance, by building the boat engines for Mr Vibert's second escape attempt in September 1941.
Mr Vibert, at the time 22-years-old, was forced to row for three days without food when one engine failed and another was washed overboard by strong waves.
Though Moignard's Garage has been renamed by new owners, the garden meant his name would not be lost to posterity, Mrs Moody said.