Ex-senator Zoe Cameron patient safety claims 'unfounded'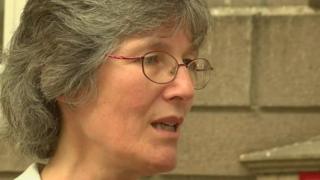 A senator who stepped down over health service concerns has made "unfounded allegations" about patient safety, the health minister has said.
Senator Andrew Green said there was support for whistleblowers in Jersey's health department but GP Zoe Cameron had failed to evidence her claims.
Ms Cameron, who resigned on Tuesday, said there was an atmosphere of "scapegoating" in the health service.
Senator Green said she had declined to help follow up the allegations.
"Dr Cameron has made similar allegations on a number of occasions in the past, both before and after her election as a Senator in October 2014", he said.
"I have repeatedly asked her to elaborate on these concerns, or produce evidence supporting them, in line with the duty of all doctors under their professional code, in order that the allegations could be investigated further. She has consistently declined to do so."
Responding to Senator Green's comments Ms Cameron said: "The Health Department and Senator Green are aware of the concerns I have had. They have been investigated and validated in Serious Case Reviews and I have given evidence to The Jersey Care Inquiry."
Former senator Sarah Ferguson, who narrowly lost her seat in to Ms Cameron two years ago, has confirmed she will run in the upcoming by-election.