Age discrimination outlawed in Jersey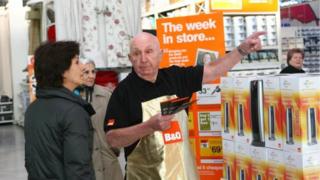 Discrimination based on a person's age has been outlawed in Jersey.
The States agreed in May to add age to the anti-discrimination laws, which already covers race, gender, sexual orientation, pregnancy and maternity.
Disability discrimination is expected to be outlawed by the end of 2018.
Deputy Susan Pinel said the new legislation meant employers would now need to justify retiring an employee before the pensionable age, which is currently 65.
Justification would include if the employee was "no longer fit to do the job", but employers could not force a qualified and fit employee to retire if they wanted to continue working, she said.
"The reason [for the law] is people are working longer, they want to work longer," Deputy Pinel said.
Patricia Rowan from Jersey Advisory and Conciliation Service (JACS) said the law would "not necessarily" have a greater impact on older people.
"An employer can't ask for 'x' number of years experience unless they can show it's relevant for the job", she said.
"You might say you want ten years experience if you're recruiting a chief financial officer... but you wouldn't want ten years experience for operating a till," she said.
From September 2018, employers have to justify why they need their employees to retire at any age, including after the social security pension age.