Slice of Queen Victoria's wedding cake sold at auction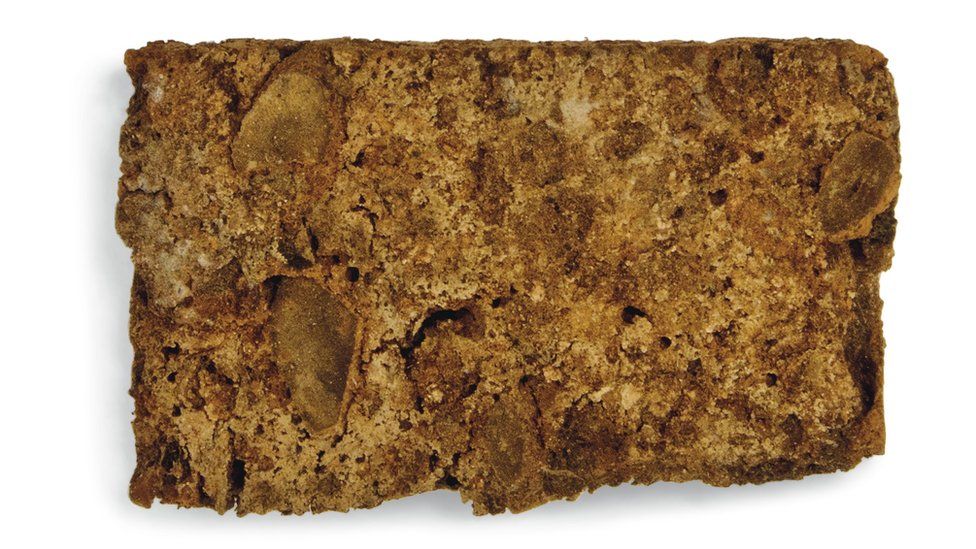 A slice of Queen Victoria's wedding cake dating from the 19th century has fetched £1,500 at auction.
The cake, which has survived from Queen Victoria's wedding to Prince Albert in 1840, was sold by Jersey collector David Gainsborough Roberts.
The monarch's knickers, keys from the Titanic and Winston Churchill's hat also sold from his collection at Christie's in London on Wednesday.
A presentation box, inscribed with "The Queen's Bridal Cake Buckingham Palace, Feby 10, 1840", also sold with the cake, along with Queen Victoria's signature on paper with the royal cypher.
Her underwear, described as "fine linen drawers with draw-string waist" and embroidered with the royal initials and crown, fetched £16,250, well over the estimated sale price of £2,000-£3,000.
Related Internet Links
The BBC is not responsible for the content of external sites.