Teenager arrested over sexual assaults on Jersey beaches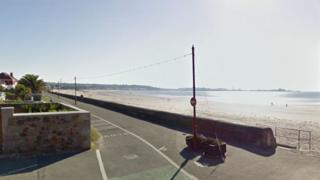 A 16-year-old boy has been arrested after three women separately reported being sexually assaulted at the seaside in Jersey.
Police say they are linking the assaults, which took place on Friday 7 April and left the victims shaken.
The first two assaults were reported by women sitting on the beach near La Haule carpark at 10:50 BST and St Aubins Bay shortly after 13:00 BST.
The third woman was later assaulted on a bench in Jardin De Lar Mer.