Jersey Care Inquiry to be published in July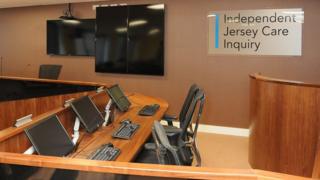 A report into decades of abuse in Jersey's care system will be published on 3 July, according to an inquiry spokesman.
The £23m Jersey Care Inquiry finished formal hearings last year and was originally due to publish its findings at the end of 2016.
Publication was later delayed until March 2017.
The inquiry then announced a further delay due to "more evidence" coming forward.
For more on the Care Inquiry, and other stories across Jersey.
Yesterday a lawyer representing care leavers called for the inquiry to explain the delays and announce a date.
Alan Collins said the inquiry was at risk of losing the confidence of care leavers due to a lack of transparency.