Body found on Jersey beach believed to be missing man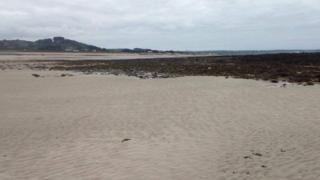 The body of a man found on a beach is believed to be that of a missing holidaymaker, police said.
Antonio Fernandes, who was 80, vanished on Thursday and was last seen near Sorel Point, on Jersey's north coast.
Emergency services were called just after 06:00 BST to reports of a body on the beach at L'Etacq.
Police said there were no suspicious circumstances but believe the body to be Mr Fernandes, although they could not confirm the identity.
Earlier in the day, Channel Islands Air Search was called out at 05:20 BST by Jersey Coastguard to search for an elderly person missing on the north coast cliff area of Jersey, but were later stood down.