Jersey care system child abuse report to be released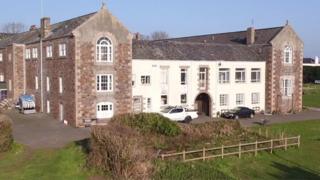 A three-year inquiry into widespread child abuse in Jersey's care system is due to reveal its findings later.
The Independent Jersey Care Inquiry, led by UK judge Frances Oldham QC, included the testimony of hundreds of witnesses.
It heard 553 offences took place between 1947 and 2004, with more than half said to have occurred at Haut de la Garenne children's home.
The report is due to be released on the inquiry's website at 15:00 BST.
More on the child abuse report, and other Jersey news
Before the inquiry began, a five-year police investigation into care homes and youth organisations on the island identified 192 potential victims and 151 named suspects.
Two million pages
Former care home residents who gave evidence to the inquiry told of physical, emotional and sexual abuse in the care system.
The £23m inquiry also heard how many of the alleged abusers were never prosecuted, or had cases against them dropped.
It was launched in 2014 and heard evidence from more than 200 people during 146 public hearings.
Two million pages of evidence, including witness statements, were submitted.
In total, accounts from 600 people were heard during the course of the inquiry.
Its recommendations are expected to focus on ensuring Jersey's care services are fit for the purpose of caring for vulnerable children and young people.
Ms Oldham is due to make a statement after the report's release, but will not be taking questions from the media.