Jersey deputy Andrew Lewis censured over 'lies' to assembly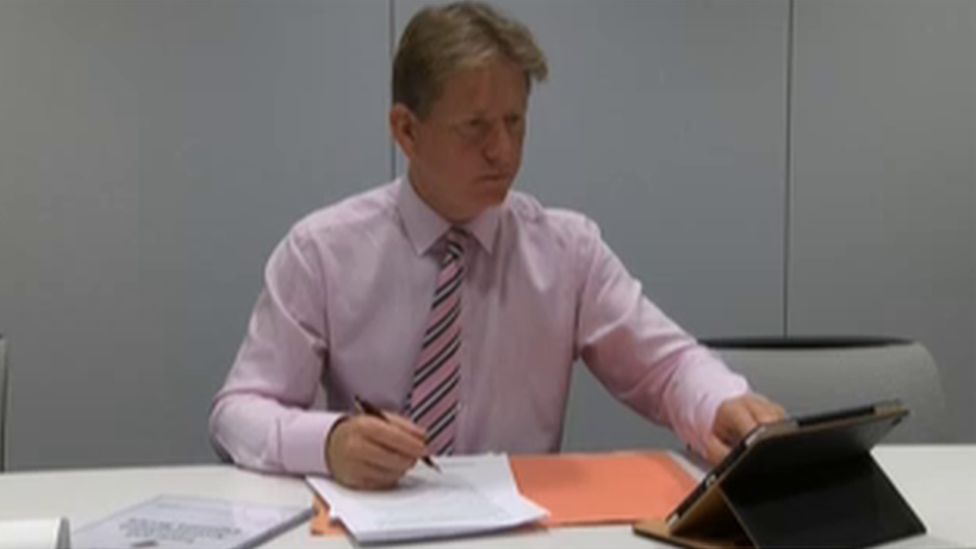 A Jersey politician has been censured for lying to a child abuse inquiry and the island's government.
Deputy Andrew Lewis was found to have lied to the Independent Jersey Care Inquiry and the States about information that eventually led to a police chief being suspended.
He said he "never lied to the States" but conceded some members may have felt "misled" by his words.
The States passed the censure motion by 29 votes to 16.
In 2008, Mr Lewis told the States he had seen an "alarming report" from the Metropolitan Police but had actually only heard about it from a Jersey police officer.
He was found to have breached the code of conduct for elected members by lying to the States assembly by the Privileges and Procedures Committee.
The committee also found he did not seek to "rectify the situation" at the earliest opportunity
What is a vote of censure?
There is currently no official definition for a vote of censure in the standing orders, or rules, of the assembly, but the States Greffe said it is essentially the public reprimand of an elected member.
What are the consequences?
There are no sanctions placed on a States member who has been censured, as it is considered to be punishment in itself.
The deputy claimed he saw a "damning" Met Police interim report into the management of Operation Rectangle by former States of Jersey Police Chief Officer Graham Power.
The deputy claimed information from the Met confirmed allegations of "gross misconduct" by Mr Power.
Mr Power was later suspended, but never disciplined, and retired in 2010.
In a later report from Brian Napier QC into the suspension, it was found Mr Lewis had actually got this information from a letter from the then deputy chief officer of Jersey police, David Warcup, and not the official report.
Related Internet Links
The BBC is not responsible for the content of external sites.