Jersey Nazi camp survivor to be laid to rest in home parish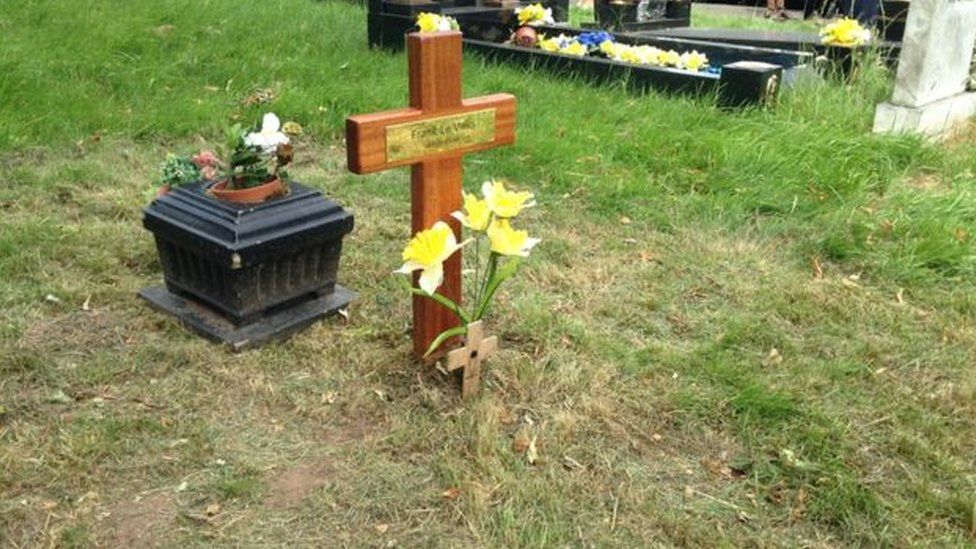 A concentration camp survivor is to be reburied in his home parish in Jersey.
Frank Le Villio was 19 when he took a German officer's motorbike during the occupation of the Channel Islands.
He was sent to the Neuengamme and Sandbostel camps in Germany, where he contracted tuberculosis. He died of TB in Nottingham in 1946, aged 21.
Reverend Peter Dyson, from St Saviour's Church, said he would be "laid to rest with his family".
"There's something very moving about bringing someone back to the island and the town where he lived as a young boy," he said.
"One of the extraordinary things about the occupation was the occupying Germans allowed the national anthem to be played at the end of every service, so we're going to be doing that at the end of the service to sort of take it back and link it in to that really tough period."
After six months in the camps, Mr Le Villio was deported in 1944 and then lived in Nottingham.
His grave was discovered last year.