Birthday Honours: Four Jersey residents become MBE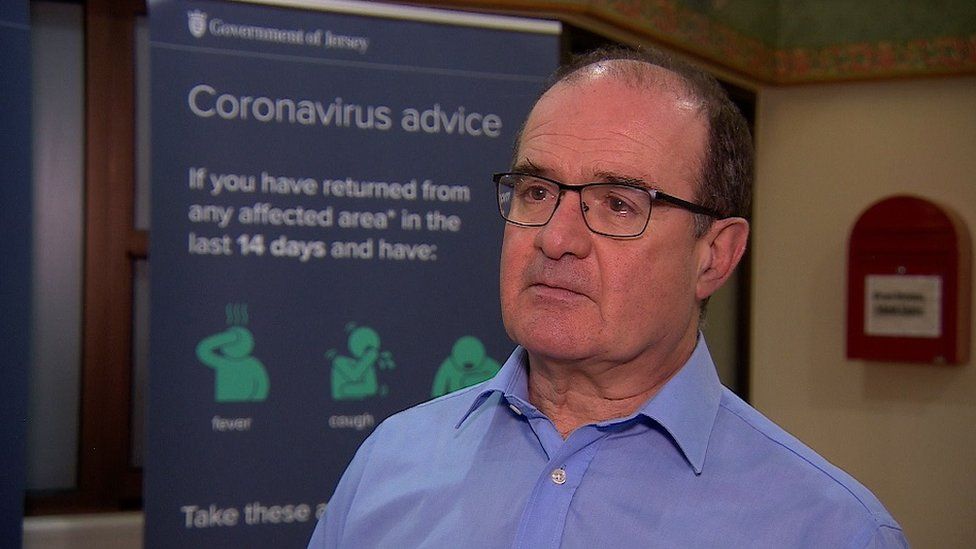 Four people in Jersey have been appointed MBEs in the Queen's Birthday Honours list this year.
Dr Ivan Muscat has been awarded for acting up as the island's medical officer of health during the coronavirus pandemic.
Medical director Patrick Armstrong was also recognised for his services to the community during the outbreak.
A ceremony date has not yet been confirmed by Buckingham Palace due to coronavirus restrictions.
Dr Megan Mathias, group director of policy for the Government of Jersey and Nicholas Winsor, chairman of Autism Jersey, also become MBEs.
Dr Muscat was responsible for advising the government on the risks of Covid-19 while the medical officer of health Dr Susan Turnbull was on sick leave until the end of April.
The consultant microbiologist, who specialises in virology and infectious diseases, said he was "taken aback" by the award.
"It's not something you sort of think about or anticipate, so it was a great surprise," he told the BBC.
He added he had felt "a big and important responsibility" to get it "as right as possible" while responding to the pandemic.
Mr Armstrong, who is a consultant trauma and orthopaedic surgeon at Jersey's General Hospital, described it as a "great honour".
He paid tribute to members of the island's Scientific and Advisory Cell (STAC), of which he is Chairman, who go "above and beyond the call of duty".
Dr Mathias has worked closely with clinicians and ministers to lead the public health policy response to the pandemic.
She said her appointment as MBE was "an enormous surprise" and "very humbling".
Similarly Mr Winsor, who joined Autism Jersey as Chairman in 2011, told the BBC he was "absolutely delighted".
He said it was an honour for the "team effort" shown by the charity.
Related Internet Links
The BBC is not responsible for the content of external sites.