Holocaust memorial day to mark 20th year despite Covid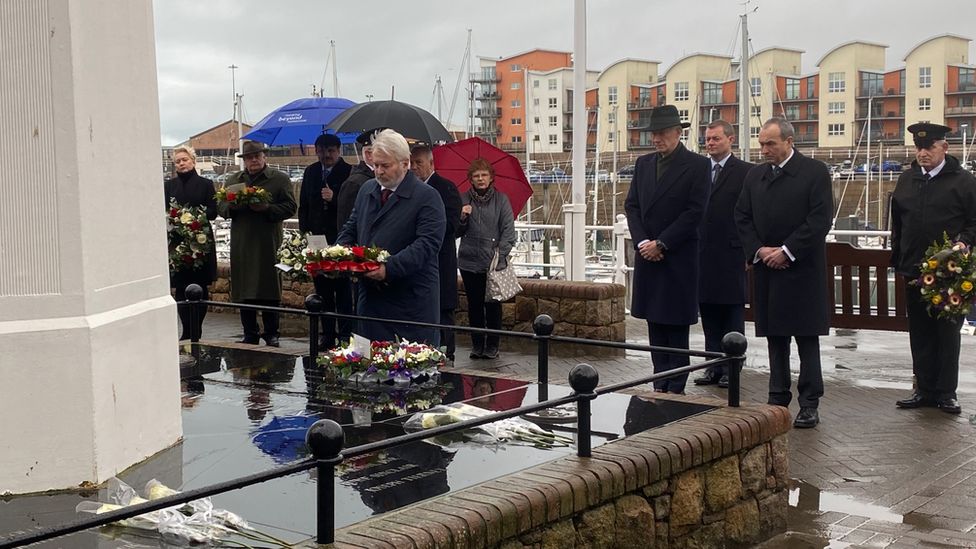 A memorial for islanders who died in German prison camps during World War Two will go ahead despite Covid restrictions.
Holocaust Memorial Day is marked on 27 January each year to remember those persecuted by the Nazis.
Twenty-one people from Jersey were deported and died in concentration camps between 1940 and 1945.
A private candle-lighting service will replace this year's public event in line with Covid regulations in Jersey.
Islanders were subject to strict rules during the German occupation of the Channel Islands during WW2.
Among those deported for defying the regime were father and son Clarence and Peter Painter.
Peter, aged 20, died in his father's arms while imprisoned at Gross Rosen concentration camp in Germany. Clarence died a year later in a train wagon while being transferred between camps.
Now in its 20th year, the annual commemoration will be limited to ten attendees and by invitation only.
Candle lanterns will be lit at dusk at the Lighthouse memorial on the New North Quay, and a wreath-laying service will be led by the Lieutenant-Governor, Sir Stephen Dalton.
Islanders will also be asked to observe a minute's silence to remember "not just the victims of Nazi persecution but all those who have since suffered", said Holocaust Memorial Committee secretary Paula Thelwell.
She added: "The size of commemorations may be diminished or moved online but the scale of the cruelty, injustices and pain the victims suffered must never be forgotten."
The candle lanterns have been inspired by this year's national theme, to "be the light in the darkness".