Westmount Road approved as access route for Jersey's new hospital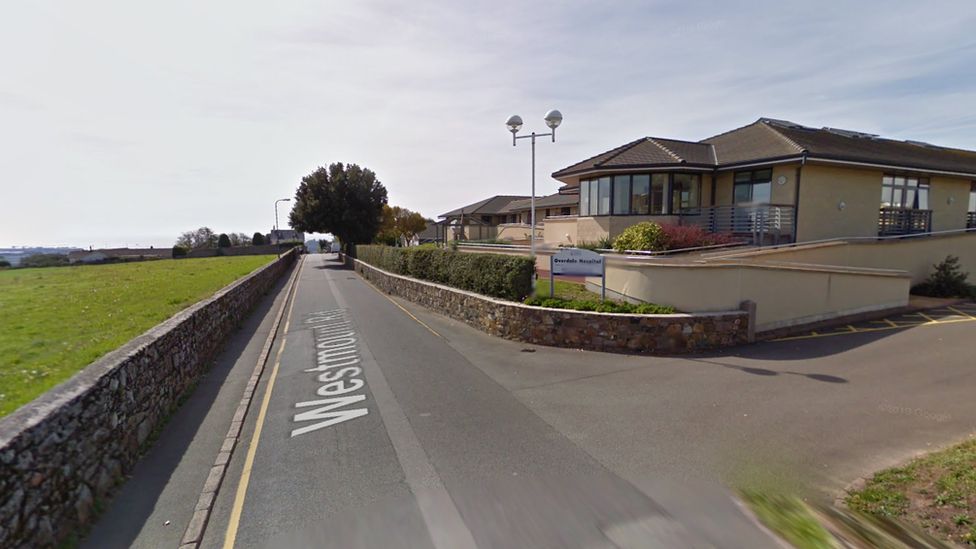 Westmount Road will provide the main access route to Jersey's new hospital, the States Assembly has agreed.
Members voted in favour of the government's proposal by 34 votes to 11.
Senator Lyndon Farnham said "under no circumstances" would the plans permit the destruction of surrounding trees or People's Park.
The government said Westmount Road would offer a two-way system to the new hospital, which "does not compromise blue light access".
It is hoped the hospital will be built by December 2025.
"Detailed design work" will now be undertaken to set out exactly how the road and its surrounding area will be adapted, the Council of Ministers said.
In their proposition, ministers said the preferred option would have a "lesser" impact on "homes, leisure facilities and the surrounding environment".
They added that delaying a decision on access plans would have "significant" costs for the project.
Chief Minister John Le Fondre said maintaining the current hospital site beyond 2026 would cost about £10m a year.
She said the absence of scrutiny meant members were now walking down a "very dangerous path".
However Senator Farnham assured States members that the government would work "in earnest" to distribute detailed plans as soon as they were available.
"Actions speak louder than words, and I look forward to sharing that information," he said.
Related Internet Links
The BBC is not responsible for the content of external sites.