Jersey Constable Chris Taylor must resign, court rules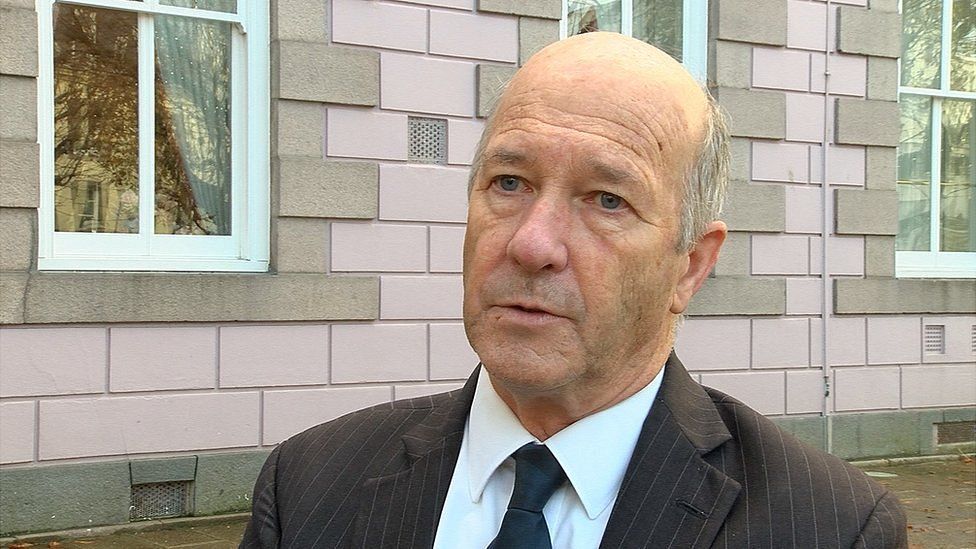 Constable of St John, Chris Taylor, "is not fit for office" and "must resign", Jersey's Royal Court has concluded.
It expressed "sadness that his years of valuable service to his parish should come to an end in such a way".
He will remain in post until a successor is elected.
The judgement said while it is not mandatory a constable convicted of a criminal offence must resign, an offence of this nature would stop someone standing for the position in the future.
It said: "We think any other decision would be simply incomprehensible to the public."
In comments Taylor made to the media he maintained his innocence after his conviction.
The court found this conflicted with his oath to uphold the rule of law: "It is very hard to see how expressing to the media his private views, to which he was entitled, sits comfortably with the public obligations which he has as Connetable".
It also determined Taylor was should not have been permitted to claim parish funds to cover his defence costs until it was clear the insurance would cover them.
This money was later returned to the parish after significant public backlash.
In allowing the constable to attempt to claim the money two of St John's procureurs, voluntary officials who help maintain parish accounts and property, had "fallen short" in some of their responsibilities, the court said.
The procureurs, Stephen Hewlett and Michel Larose, should have "questioned" Taylor on his assertion insurers should cover the cost of his defence and secured assurance in writing that he would personally cover any shortfall from any payouts.
The court explained the office holders must "act independently" from the constables, who in turn must "respect the independence" of the procureurs.
However, the judgement also outlined the "obvious gaps in any explicit material" about the duties of procureurs in the island's laws, offering "words of advice" rather than an "admonition or reprimand".
Related Internet Links
The BBC is not responsible for the content of external sites.