Boats and kayaks in Jersey urged not to disturb nesting puffins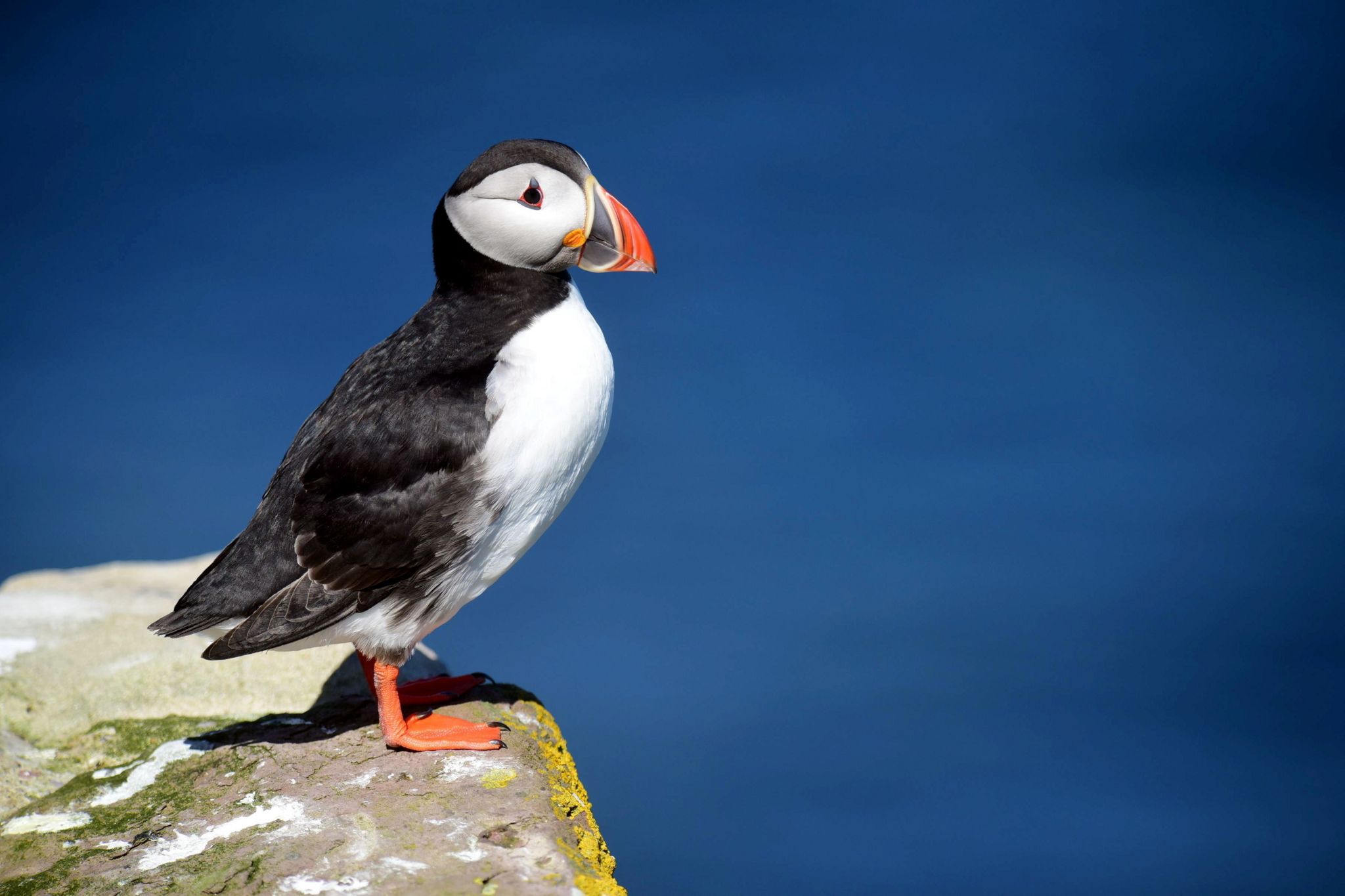 Boat users and kayakers in Jersey have been urged to avoid nesting puffins by a conservation project.
Birds on the Edge said it had received reports of private vessels in the Seabird Protection Zone (SPZ) between Plemont and Greve de Lecq.
More than three times the number of vessels were seen in the protected area in 2020 than in previous years.
The project said it believed this "steep increase" was due to coronavirus lockdown and travel restrictions.
The small colony has been made up of four breeding pairs in recent years.
Birds on the Edge is a partnership between the Durrell Wildlife Conservation Trust, the States of Jersey Department of Environment and the National Trust for Jersey.
It explained this was the "most delicate time" for Jersey's puffins, who fly south, settle in cliffs and wait for their mates to arrive to breed.
The project said it had already received reports of kayakers passing through the area in 2021, who could "disrupt or affect natural behaviours" like egg incubation, fishing or feeding chicks.
"Any disturbance or negative experience could put them off and make them abandon the area, sending them off to look for quieter breeding grounds elsewhere," it added.
The charity explained the SPZ guidelines to avoid the area at the "sensitive time" were already observed by local tour operators and fishermen, who only come for short times check their pots.
Marine traffic in the zone is monitored and 2020 saw a "steep increase" of private boats and kayaks, with a 360% increase in traffic compared to previous years.
The project said: "This was believed to be a result of the travel and lockdown restrictions put in place during the pandemic."
It added the safest way to observe puffins was from the public footbath between Plemont and Greve de Lecq, where the seabirds can regularly be seen in the sea.
Related Internet Links
The BBC is not responsible for the content of external sites.