Covid-19: Jersey announces vaccination certification scheme for travel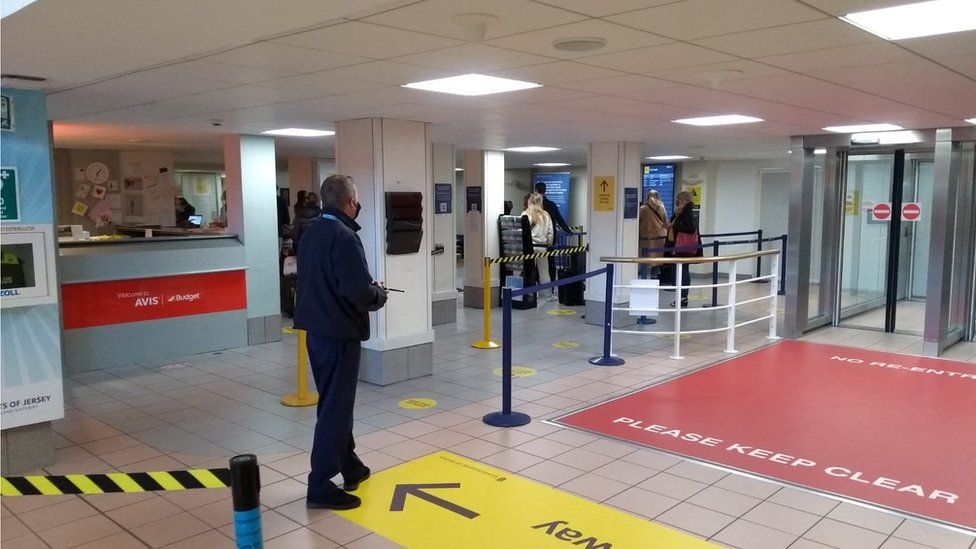 Fully-vaccinated people arriving in Jersey do not need to isolate as part of a new Covid-19 certification scheme.
However, they must have had both doses of the jab in the Common Travel Area, the Government of Jersey said.
The system simplifies the current system of self-isolation based on infection rates at local authority level, with England, Wales, Scotland, Northern Ireland, Guernsey and the Isle of Man given separate classifications.
Currently, everywhere is on track to have green status - with coronavirus cases below 50 per 100,000 people based on a 14-day infection rate - apart from Northern Ireland which is set to be amber.
Fully-vaccinated arrivals will still be required to be tested, the government confirmed.
The government also announced children under 11 coming from green and amber areas will not have to register for travel or be tested.
However, those between 11 and 17 years old will be required to self-isolate until they test negative from an arrival test and register for travel.
Over 57,000 people in Jersey have had one vaccine dose, with 40,000 having both.
Everyone who has had two doses by 28 May will receive a physical certificate by 10 June.
Following the initial phase, the programme will automatically send a certificate two weeks after a second dose.
Residents of Jersey will be able to show their vaccination status by putting their social security number into the government's pre-travel registration form, which all travellers must continue to fill out before coming to the island.
Related Internet Links
The BBC is not responsible for the content of external sites.