Anti-plastic law sees bag for life set to minimum of 70p in Jersey shops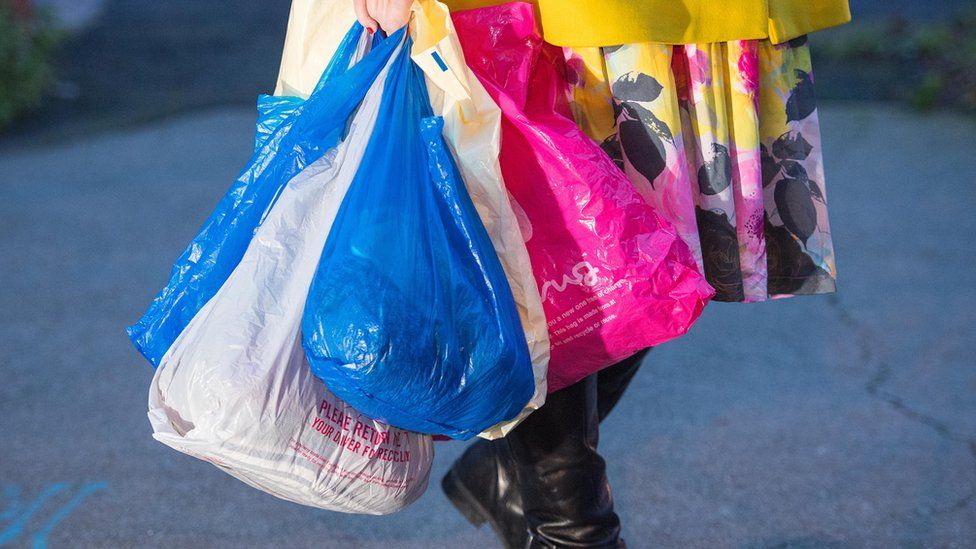 The price of a bag for life will be set to a minimum of 70p in all shops in Jersey next year.
Single-use plastic and paper bags will also be banned in the island after States members approved an anti-plastic law on Wednesday.
Retailers will be given a year to implement the changes, instead of six months as initially proposed.
The environmental charity Plastic Free Jersey said it was a "small stepping stone" in a larger plan.
Traders will be required by law to charge the minimum 70p for either a reusable plastic or paper bag.
Currently the price varies in each retailer, with the Channel Islands Co-operative Society and Morrison's charging 15p.
Under the new law recyclable plastic bags must have a wall thickness of 50 microns or above and paper bags must be made to a weight of 170 grams per square metre or above.
Bin liners, dog waste bags, nappy sacks and gift bags will all be exempt from the restrictions, the States agreed.
It is hoped the changes will encourage a "bring your own bag" culture in Jersey and support the island's plan to become "a more sustainable place to live and work", Deputy Kevin Lewis's proposal said.
Sheena Brockie, co-founder of Plastic Free Jersey, welcomed the "good news", but warned there was a way to go before the island reaches it's carbon neutral goal by 2030.
"The carbon footprint of the plastic bag alone will be small," she told the BBC.
"I think it's a great plan, but it's only one tiny step out of a massive plan that has to happen."
Ms Brockie is optimistic, however, that a price increase will have a positive effect.
"In order to guide people to change their behaviour, there has to be an incentive," she said.
"Anything to do with getting rid of the throwaway culture, especially in our beach environment, I would really love to see that come through quickly."
Related Internet Links
The BBC is not responsible for the content of external sites.