Jersey Post suspends delivery of The Rock newspaper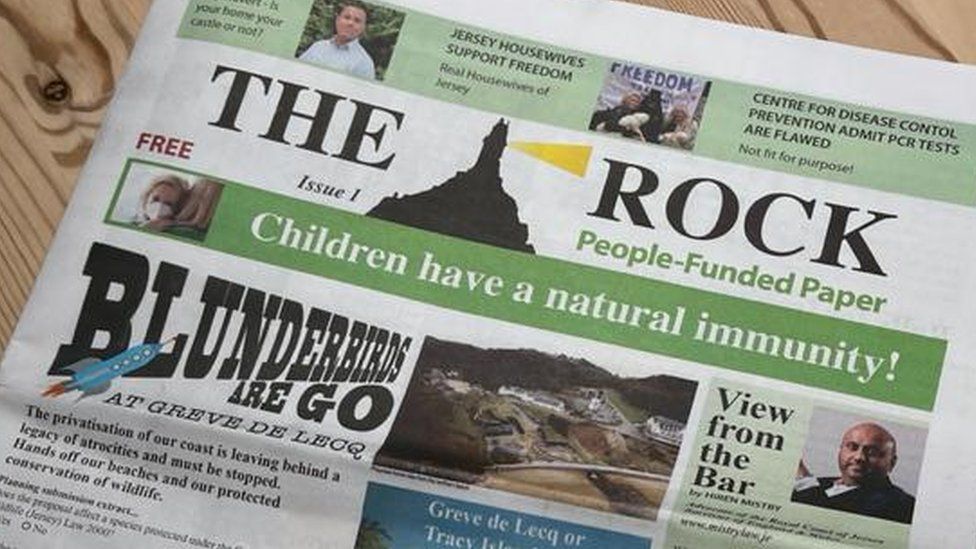 Jersey Post has suspended delivery of a "people-funded paper" after complaints from islanders.
The Rock newspaper was delivered by the island's postal service to multiple addresses on Monday.
In the 24-page issue there were unverified claims about a number of topics, including Covid vaccinations.
Jersey Post said it was conducting an investigation after receiving a number of complaints about the publication.
It added it was aware the paper had "offended some islanders following complaints".
"As soon as we were notified of the issue, we immediately suspended delivery while we conduct an investigation," it said.
The service added the content of publications were those "of the publisher, not Jersey Post".
Deputy Chief Minister Senator Lyndon Farnham said: "It is concerning to hear that a publication with potential misinformation is in circulation in the island.
"While I have not had the opportunity to review the publication in question, I will be working with officers to review the content."
The government refused to comment on what the review would entail or any possible outcomes.