Jersey Covid stats: Virologist challenges move to end publication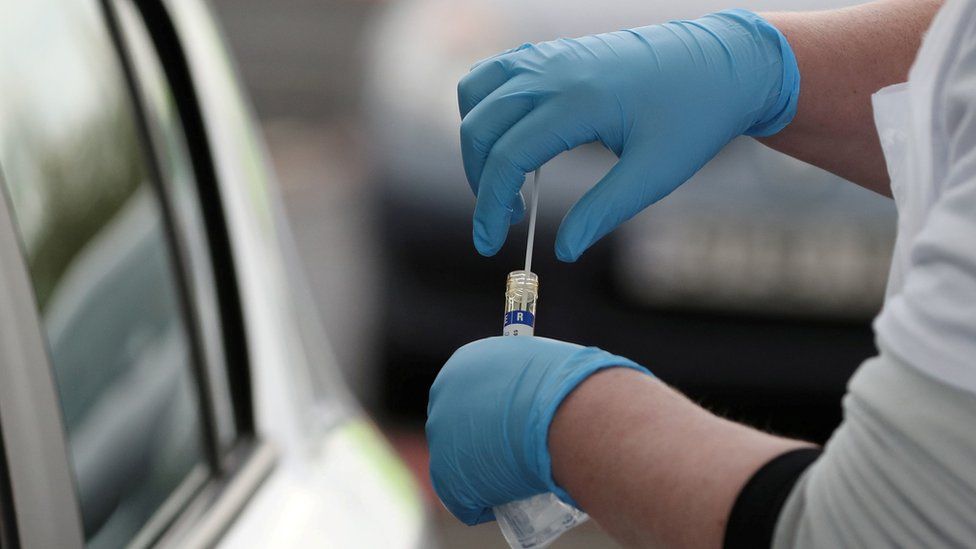 A virologist has challenged calls for Jersey to stop publishing daily updates on coronavirus infections.
Dr Mark Harris, from the University of Leeds, said transparency is vital and people needed to "see the trends" in cases.
Deputy Chief Minister Lyndon Farnham said publishing statistics should end "as soon as possible".
He said the island would likely see an increase in cases, but it was time to focus on treating people for Covid-19.
Jersey currently has 312 active cases of coronavirus, with two virus-related deaths this week taking the total to 77.
Dr Harris - who's from the island - said people "need to know" how many people are currently have Covid in Jersey.
He said: "They need to see the trends in that process so they can see if more people are becoming infected, or if the numbers are going down.
"I see no reason those numbers wouldn't be published, they're published everywhere else so why would Jersey want to be different."
Senator Farnham said it was likely Jersey would see "peaks and troughs" and an increase in infections once schools return in September.
He added: "It is perhaps time now to stop publishing our case numbers and instead focus on treating people who become unwell with Covid, just as we do with every other medical condition."
The politician argued the island should be able to do this because of its vaccination rates.
Mr Farnham said the Government of Jersey would begin a coronavirus booster vaccination programme from mid-September.
However, he acknowledged the decision to end publication was not for him to make alone, but for ministers and government experts to make "at the appropriate time".
The head of Jersey's scrutiny panel examining the government's Covid-19 response said it was important it was "open and transparent" with people as the pandemic was not over.
Deputy Mary Le Heggarat acknowledged it would be acceptable to reduce the frequency of reporting to two to three times a week.
She expressed concern if all reporting ended it would "be easy for us to forget that we are still in a pandemic" and people would be less careful.
Related Internet Links
The BBC is not responsible for the content of external sites.