Missing Jersey cat returns home after 12 years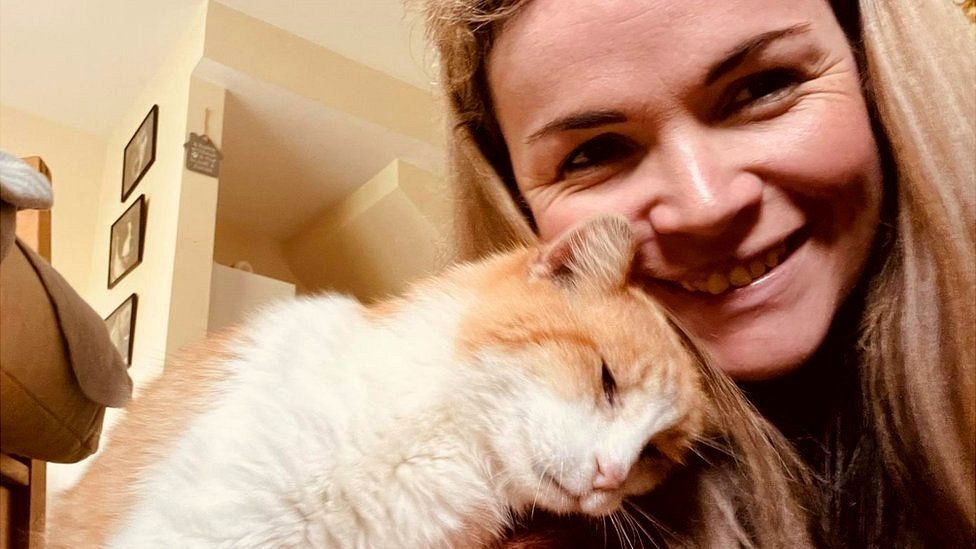 A woman from Jersey has been reunited with her pet cat after he went missing 12 years ago.
Shelley Brockbank said Alfie had disappeared in 2009 when he was about four years old after going on an "adventure" and not coming back.
They were reunited after he was brought into the JSPCA animal shelter as a stray and she saw him on social media.
Ms Brockbank said she hoped he would now enjoy a "cosy retirement".
Alfie's owner said before he disappeared he had been known for exploring and had been "well-known for climbing into people's cars".
"We think that's where his adventure started," she said.
The pair were reunited after she saw a post on the JSPCA's Facebook page about a stray that had been found and she thought it was "the spitting image of Alfie".
She arranged to see him and said there was "no doubt" it was him, despite him having "aged quite a lot".
Ms Brockbank said staff at the shelter told her he had been rehomed in 2014 and it was believed he may have had other homes during his time away.
"When we got him home, he came out of his box and was immediately rubbing up against my leg, trying to get in my lap," she said.
"It was almost like [he was saying]: 'I'm home'."
Ms Brockbank said she hoped he had finished with his adventures and "will settle into a cosy and peaceful retirement".
Related Internet Links
The BBC is not responsible for the content of external sites.