Jersey's most vulnerable to be offered fourth Covid jab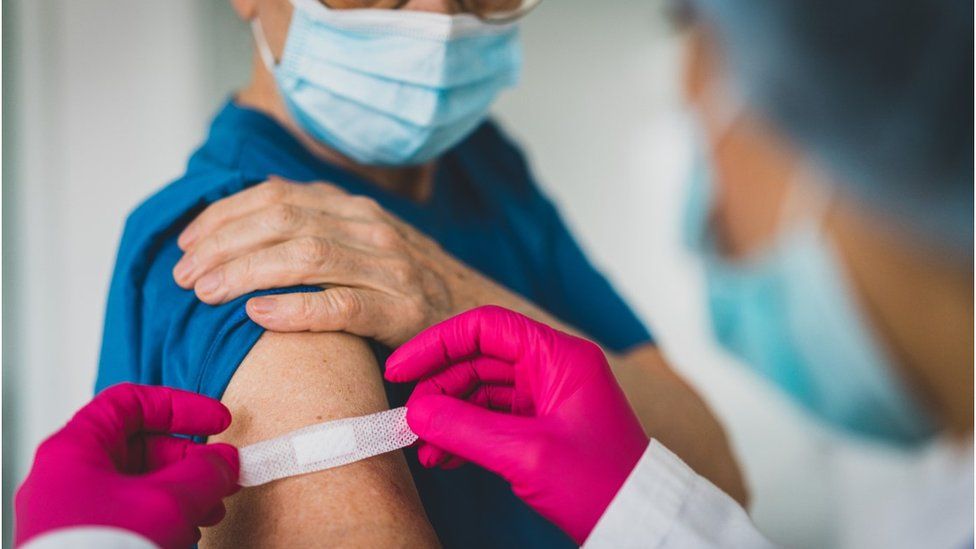 Jersey's most vulnerable people will be offered a fourth Covid vaccine.
Officials say anyone who has a problem with their immune system will be contacted.
It comes as the vaccine team outlines plans for people to get their booster jabs.
From Friday, those over 40 will be able to book appointments as long as they had their last dose more than three months ago.
People aged under 40 will have to wait until January.
•The booster dose interval for all islanders aged 40 and over will be reduced from six months to three months. This means any islander who received a second dose three or more months ago can book a booster dose of the Pfizer vaccine.
•Second dose appointments for islanders aged 12 to 15 years old will open 12 weeks after their first dose. Second doses of the Pfizer vaccine will be given at the Vaccination Centre and not as part of the schools programme.
•Booster doses - fourth doses - for all immunosuppressed islanders. The vaccination team will be making contact will all islanders who are immunosuppressed to arrange an appointment for a fourth dose.
Minister for Health and Social Services, Deputy Richard Renouf said: "The booster rollout for eligible islanders so far has been extremely well received, with more than 32,000 booster doses administered, and 91% of islanders over the age of 80 having received a booster dose."
Deputy Medical Officer of Health, Dr Ivan Muscat said: "A booster dose for islanders aged 18 and over, as well as a second dose for young people aged 12-15 years old, will help to increase our level of protection against Covid this winter, and in particular the Omicron variant.
"While we are yet to have a confirmed case of Omicron on island, we do expect the variant to reach us, and getting vaccinated is the most important way to reduce its impact on our lives.
"A booster dose of the Pfizer vaccine is shown to substantially increase antibody levels and will provide islanders with the best possible protection, as immunity from the first and second doses begins to wane.
Related Internet Links
The BBC is not responsible for the content of external sites.