Masks, home working and vaccination rules changing in Jersey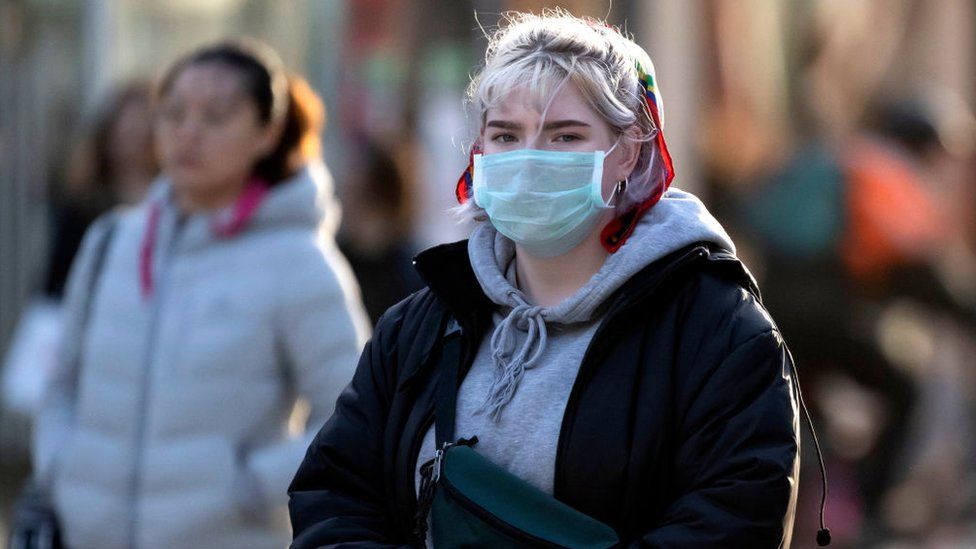 A range of new measures including mask wearing, home working and a definition of fully vaccinated are being introduced in the new year.
They have been announced in a bid to slow the spread of the Omicron variant in Jersey.
The rules will come into force from 4 January, the Government of Jersey said.
From this date, to be classed as fully vaccinated, islanders will need to have had two doses of the vaccine plus a booster jab.
Without the vaccines, anyone entering the island will need to self-isolate until they get a negative Covid-19 test.
Alex Khaldi, director of public health policy, said the "top priority" was for people to get their booster jab.
No cases of Omicron have been confirmed, but health officials believe it is likely the variant is in the island.
Home working where possible
The Omicron variant has a "growth advantage" over the Delta variant and he said the island needed to be prepared for a potential big wave in January and February.
Ministers have agreed to focus on three main areas to try and reduce the impact of the new variant - alerting islanders, increasing vaccination and slowing the spread.
All islanders over 18 will be able to have a third dose of the vaccine and officials are aiming for 80% of the population to have had their booster vaccination by mid-January.
Masks will be mandatory in indoor premises, except for when it is not deemed possible such as when eating, drinking or singing.
The precise details for mask wearing settings will be announced in the coming days, the government said.
To slow transmission, the Government of Jersey is advising people to work from home where possible.
Related Internet Links
The BBC is not responsible for the content of external sites.