Jersey Oversea Aid donates £360,000 to Ukrainian refugees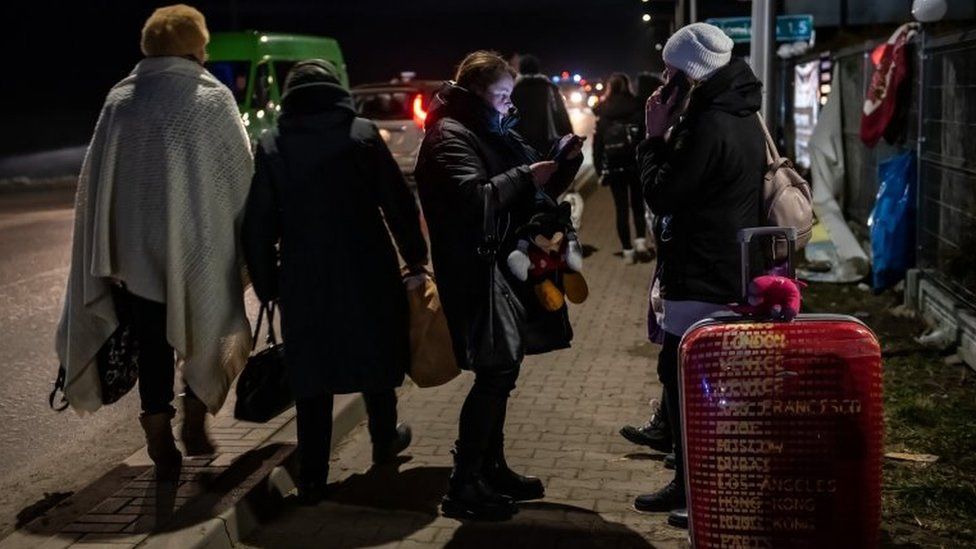 The Bailiff's Chambers has launched an appeal to co-ordinate the island's charitable donations for Ukraine.
Both organisations will work alongside the government to ensure funds are sent to "where they will have the most impact".
The Jersey charity Side by Side said it would help process donations eligible for tax relief.
The JOA will split its donation between the Red Cross, UNHCR (UN's refugee agency) and the OCHA (The UN Office for the Coordination of Humanitarian Affairs).
Minister for International Development and Chairwoman of the JOA commission Deputy Carolyn Labey said the island would "not stand silently".
She said: "Jersey may be a small country, but we will not stand by while innocent people suffer the effects of a barbaric and totally unnecessary war.
"Jersey Overseas Aid is in close contact with the main humanitarian agencies operating in Ukraine and neighbouring countries, and will ensure that all money collected for Ukraine will be spent as effectively and efficiently as possible."
Jersey Bailiff Tim Le Cocq said islanders were already doing what they could to help.
He said: "Islanders are generous people and already we have seen a tremendous outpouring of support for the people of Ukraine.
"The Russian invasion of a peaceful European country and its use of indiscriminate force against civilians has shocked Jersey, and this fund will help direct their generosity to those who need it most."
Related Internet Links
The BBC is not responsible for the content of external sites.