'Catastrophic risk' to care services in Jersey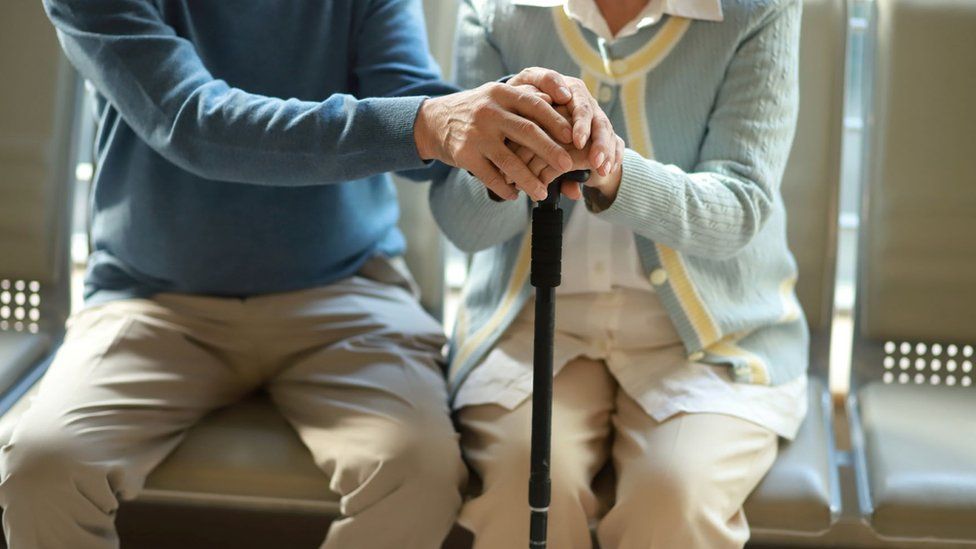 A "current and worsening situation" in Jersey means there is a "real possibility of a future care system failure", according to the island's care watchdog.
The Jersey Care Commission said staff shortages and increased demand were fuelling pressure on adult social care.
The commission's report said this posed "a potentially catastrophic risk to Jersey's care services".
The watchdog is urging the government to consider its social care support.
Becky Sherrington, chief inspector of the Jersey Care Commission, said she wanted to "stimulate thought and debate".
She said: "Without positive intervention, the current and worsening situation means that the commission cannot discount the real possibility of a future care system failure."
The report - Addressing Challenges and Risks in Social Care - said supply of care staff was failing to keep pace with demand caused by an ageing population.
It outlined a series of risks to the care sector including "deepening recruitment and retention pressures" and "care providers with insufficient numbers of experienced staff".
Inspectors found care providers were handing back care contracts because they could not manage the workforce shortages and growing demand for services.
The commission regulates care homes for people with a range of health and social care needs, care provided to people in their own homes, adult day care services and residential and other services for children and young people.
The report said there were "deepening cost pressures" and "no clear strategy to understand the future requirements and challenges of the care sector".
It said there was "a growing concern" that if a care provider was unable to continue operating, "the care sector in Jersey does not have capacity to pick up the shortfall".
The commission said it had several examples of care providers needing "to restrict care hours provision and capacity".
It also said it was "concerned about several registered providers who are at increasing risk of breaching regulations and care standards".
The report said: "If the factors impacting on the workforce are not addressed there is a risk of increased destabilisation of the care sector, care needs not being met and at worse, a system wide failure where people cannot access the right care at the right time and in the right place."
The commission said the government should "consider how it can assist and support the care sector to deliver sustainable services taking into account the increasingly aging local community".
The BBC has approached the government for comment.
Related Internet Links
The BBC is not responsible for the content of external sites.