Jersey website aims to help people with learning disabilities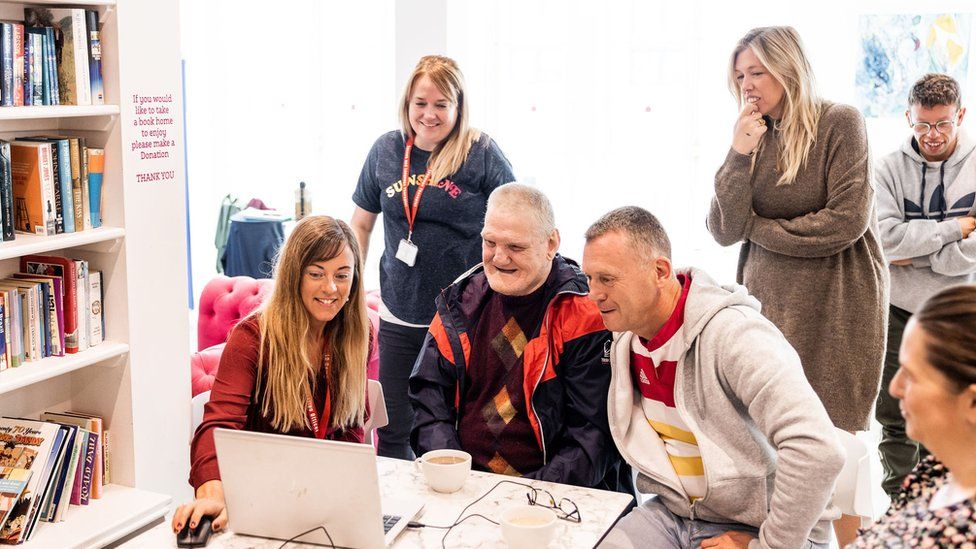 Adults with learning disabilities in Jersey are being encouraged to use a new website that simplifies some government information.
The government has created a new "easy read" website after receiving feedback that the original learning disability service site was too complex.
Easy read formats present information using a combination of images and understandable text.
It has been designed with the help of islanders with learning disabilities.
The project was aimed at creating "greater communication inclusivity" on the island.
Robert Gardner, from Health and Community Services, said: "I am immensely proud of what has been delivered as a new website for the Learning Disability Service, but also in the way it has been designed and delivered in terms of service user and provider involvement at every stage."
Aimee Harris, an alternative and augmentative communication officer, said the website was designed to "open the doors for anybody".
"Some of our clients are able to access the website independently, some with various levels of support and for some it might be using the resources available," she said.
Deputy Karen Wilson, minister for Health and Social Services, added: "Everyone has the right to receive really good information in a way in which they can understand."
Related Internet Links
The BBC is not responsible for the content of external sites.