Jersey food bank buying supplies after drop in donations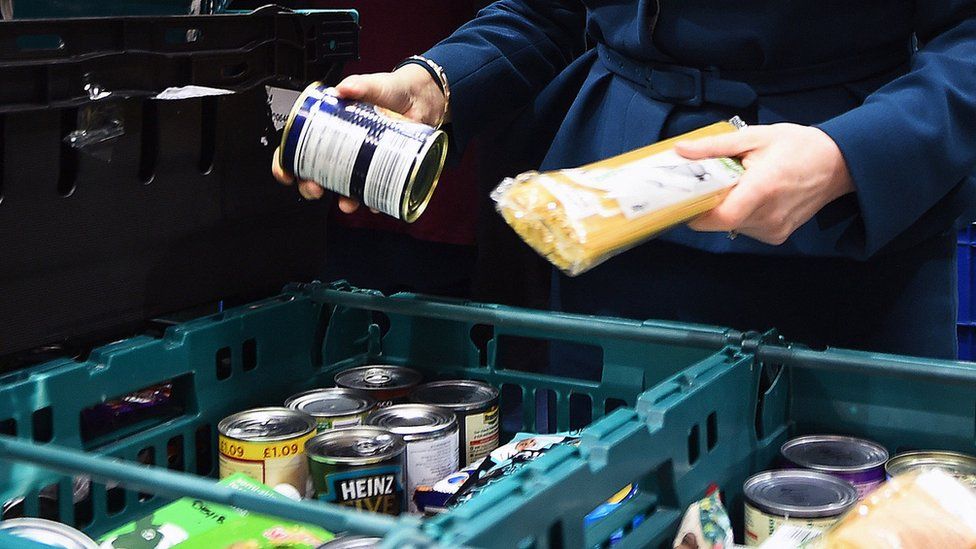 A Jersey food bank's volunteers are having to buy their own supplies after a decrease in donations.
The St Vincent de Paul Society, part of the Roman Catholic Church, runs a twice-weekly service in St Helier for people who are struggling.
Its staff said there had been about 95% fewer donations for January, with only five bags of food received, compared to a usual of about 100 a month.
Charity heads have called for more action and government help.
The chief executive of the aid charity Caritas, Patrick Lynch, told BBC Jersey people had started to "underestimate the nature of the challenge" and rising prices had also hit people.
He said: "I think people have to really see what's happening, how bad it is, and the fact that it's going to get worse if there's not more support.
"We want the government to be proactive rather than reactive, because often it's very busy and much too late for people when it reacts.
"But, also, with people have less money coming in because of interest rate increases due to inflation, the one organisation with a lot more money coming in at present is the government."
Related Internet Links
The BBC is not responsible for the content of external sites.