Jersey blood donation a 'priority' for PFAS panel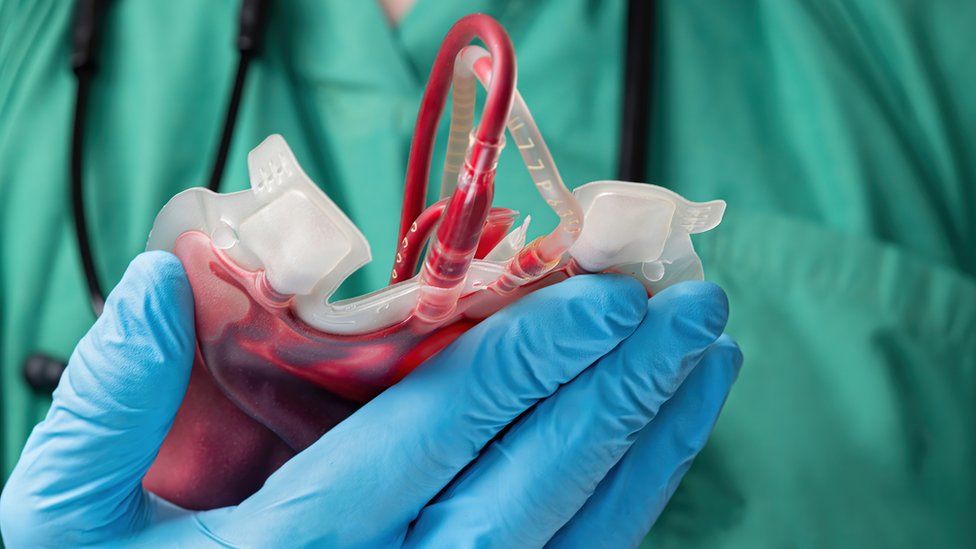 A scientific panel being set up in Jersey to help understand the effects of PFAS chemicals will prioritise blood donation, Public Health has confirmed.
Currently Jersey's blood donation service does not screen for levels of the man-made chemicals.
Jersey Public Health said this was in line with international policy.
The new panel could discuss whether the screening of blood donors for PFAS should be introduced.
The most likely source of the contamination in Jersey is firefighting foam that leaked into the waterway from the airport training ground in the 1990s.
The chemicals are found in hundreds of everyday items, but they have been linked to health problems including testicular and kidney cancer, plus other diseases, including ulcerative colitis.
Since then, some residents in the area have campaigned for more support from the government.
Grace Norman, Jersey's deputy director for Public Health, said: "Despite growing international interest in the health consequences, it is difficult to interpret the evidence between PFAS and associated health impacts.
"There are no internationally agreed levels for PFAS in the blood, and nor are there screening tests for blood that has been donated."
Dr Bruce Lanphear, Professor of Health Sciences at Simon Fraser University in Canada, said of the valuable role of blood donation and transfusion: "This to me is one of the biggest ethical dilemmas.
"We've seen this before. We've seen how humans have been contaminated with lead, arsenic, pesticides... now PFAS. We can find hundreds of these chemicals in all of us.
"What's the normal level of PFAS in our blood? Zero. These are synthetic chemicals.
"We should be assuming there are no safe levels of chemicals until proven otherwise."
The Committee on Toxicology (COT) advises UK government departments on the toxicity of chemicals in food, consumer products and the environment.
JPAC said COT was working on PFAS and referencing work being done by other national and international groups and JPAC would keep across this work.
Ms Norman said: "Jersey is in a relatively rare position of having undertaken testing for PFAS and the panel will support the government to understand the science in relation to PFAS and health.
"The question of blood donation will be explored by the panel as a matter of priority once it has been convened."
Related Internet Links
The BBC is not responsible for the content of external sites.