Rio de Janeiro sets up grammar hotline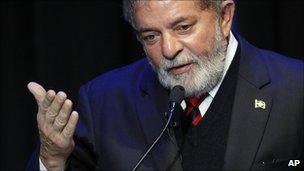 Rio de Janeiro state in Brazil has set up a grammar hotline to help people who have difficulties using Portuguese.
Experts will field questions about topics such as spelling and the use of accents in Portuguese, the official language of Brazil.
Correspondents say Brazilians are sensitive about making grammatical errors, which are often associated with a lack of education.
The announcement was published in the Rio state assembly's official gazette.
According to the gazette, eight qualified language experts will be on call from Monday to Friday to answer questions about issues including syntax, word formation and verb and noun agreement.
A senior member of the Rio de Janeiro state assembly, Colonel Jairo Souza Santos, said the hotline would provide a very useful service:
"The hotline will be a quick and efficient way of clearing up common doubts about the correct usage of the Portuguese language," he said. "A good knowledge of the language is essential, whether in academic study or at work."
The issue has been highlighted during the presidency of Luiz Inacio Lula da Silva, whose frequent grammatical errors are considered a source of embarrassment by some Brazilians, although others consider it a source of pride that he was able to become head of state despite not learning to read until he was 10 years old.
The Rio service is modelled on a similar hotline in the Brazilian city of Fortaleza, which was set up three decades ago.