Brazil footballer Fernandes jailed over lover's kidnap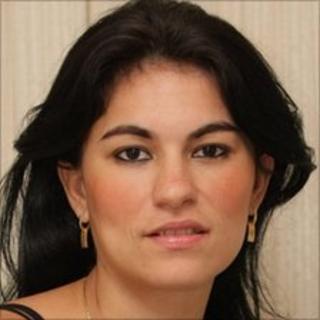 Brazilian football star Bruno Fernandes has been jailed for four years and six months for abducting and assaulting a former lover who is now presumed dead.
Mr Fernandes, goalkeeper for Brazil's most popular club, Flamengo, had kidnapped and attacked Eliza Samudio, a court in Rio de Janeiro said.
The footballer is facing a separate trial in Belo Horizonte for the murder of the 25-year-old woman, who disappeared in June this year.
Mr Fernandes has denied any wrongdoing.
The 25-year-old goalkeeper was found guilty of abducting Ms Samudio in October 2009, physically assaulting her and forcing her to take abortion-inducing drugs before releasing her.
Ms Samudio had said Mr Fernandes was the father of her baby.
She disappeared in June after having given birth and been taken to the home of Mr Fernandes and his wife.
Prosecutors suspect the footballer had his former girlfriend killed and disposed of the body.
Police said in July that parts of Ms Samudio's body were fed to dogs and others buried under concrete after she had been killed in Belo Horizonte.
Eight other suspects, including Fernandes' wife - who was found taking care of Ms Samudio's baby - are accused of helping the footballer to carry out the alleged murder.