Ciudad Juarez sees 40 killed in violent weekend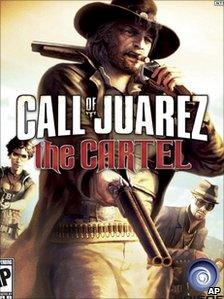 At least 40 people have been killed in Ciudad Juarez since Friday, making it one of the most violent weekends in the city in years, Mexican officials say.
The killings were all apparently related to the drug-trafficking gangs.
Juarez, on border with the US, saw more than 3,000 murders in 2010, making it by far Mexico's deadliest city.
State lawmakers have asked meanwhile asked the federal authorities to ban a computer game based on drug shootouts in the city between the cartels.
Ricardo Boone Salmon, a congressman for Chihuahua state, said they were calling on the interior ministry to ban Call of Juarez: The Cartel.
"It is true there is a serious crime situation, which we are not trying to hide," Mr Boone Salmon told the Associated Press.
"But we also should not expose children to this kind of scenarios so that they are going to grow up with this kind of image and lack of values."
The game is due for release later in 2011, according to the website of the developer, Ubisoft Entertainment.
The advertising on the site urges players to "Take justice into your own hands", describing the game as a "bloody road trip from Los Angeles to Juarez".
Ubisoft says the game is purely fictional.
"While Call of Juarez: The Cartel touches on subjects relevant to current events in Juarez, it does so in a fictional manner that makes the gaming experience feel more like being immersed in an action movie than in a real-life situation," a Ubisoft spokesman told Reuters news agency.
The latest upsurge in violence in Ciudad Juarez saw 20 murders on Friday, 19 on Saturday and at least one on Sunday, a spokesman for the state attorney general's office said.
"These figures are quite high. It is one of the most violent weekends in Ciudad Juarez in years," the spokesman told the French news agency, AFP.
Mexico has seen more than 34,000 drug-related killings since President Felipe Calderon launched his crackdown on the drug cartels in late 2006.
Northern states have seen much of the violence, as cartels fight each other for control of the lucrative drug-smuggling routes to the US.
On Saturday, President Calderon announced that four additional battalions would be deployed to the north-east of the country.
Related Internet Links
The BBC is not responsible for the content of external sites.