Ex-Miss Venezuela Eva Ekvall dies of breast cancer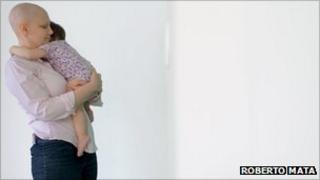 Former Venezuelan beauty queen Eva Ekvall has died of breast cancer at the age of 28.
She died in hospital in Houston in the US on Saturday, her family said.
Eva Ekvall was crowned Miss Venezuela in 2000 and was also a Miss Universe finalist. She worked as a model, actress and television presenter.
She wrote a book about her struggle with the disease that helped raise awareness of it in Venezuela. It included photos of her treatment.
The book - titled "Fuera de Foco" (Out of Focus) - also featured e-mails to family and friends.
Her treatment included chemotherapy, a double mastectomy and reconstructive surgery.
Ms Ekvall knew the images of her bald, sick and without make-up would shock people in Venezuela, where beauty queens are major celebrities and cosmetic surgery is very popular.
"It's absurd that there should be a taboo about breast cancer in a country of breast implants, where women have few reservations about showing off their surgically-enhanced breasts," she told BBC Mundo in March.